The Brooklyn Bridge never gets old!! It is always a good idea to take a day to relax and take a nice walk around the park and maybe cross the bridge while you are out there.
Anyway guys, I do have a younger sister who is now 15 and since we are Latinos, we usually do celebrate this birthday like no other.
This year, if we were in normal days, with no pandemic or restrictions, my family would have thrown her a big Quinceanera which is a celebration of a girl's 15th birthday, marking her passage from girlhood to womanhood.
Due to everything that was going on my sister requested a photoshoot on the Brooklyn Bridge. I thought it was an amazing idea to be honest and i signed up to be the assistant.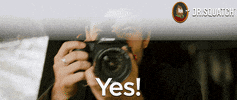 We woke up bright and early to drive there with props and outfits. We found a great parking spot, thank God! And we got to work. My friend Carlos was the photographer and I was his assistant lol. I had a great time helping and having input within each new outfit, poses, and angles.
Also, the assistant did take some fire pics on the bridge and in the studio (shh) that is why i also signed up lolll
Here is a gallery of some of the pictures we took.